Your Online Source for Transylvania County Sports News and More since 1999
____________________________________________________________________________________________________________________________
Home RHS BHS RMS BMS Youth Sports NCHSAA About Us Advertise

Brevard Middle School Sports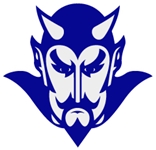 Brevard Middle School is a member of the Blue Ridge Athletic Conference and is competitive in all sports, and have a number of championships over the years.
The Girls Volleyball Team is the 2018 BRAC Champions and the Girls Basketball Team is the 2018-19 BRAC Runner-Up.
When time allows, we try to include pictures of groups that don't necessarily involve athletics (although some athletes may be part of the group)
This includes Chorus. BMS has an outstanding chorus!



All content © BHS-RHS.net