Brevard High Sports Home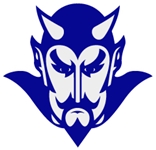 ******************************************************************************

***All 2018 Schedules (with exception of Women's Golf) are now online. Reloading pictures linked to new site ASAP***
Please keep checking back...updates made daily!

REMEMBER: Pictures are also posted at www.facebook.com/BHS.RHS to allow you to share with family and friends.
*****************************************************************************
Brevard is a member of the (New for 2017) 2A Mountain Six Conference. With members like Brevard, East Henderson, Franklin, Hendersonville, Pisgah, and Smoky Mountain, The Mountain Six should be one of the toughest conferences in the State. The BHS Marching Blue Devil Band has won many awards over the years as well.
This site will always be under some state of construction, due to the fact that we are attempting to give coverage to all the teams. Please be sure and check back often, as the site will be updated usually several times a week.
Enjoy your stay!!!